Car Seat Back Protector Anti Kick Protector For Tesla Model 3 Tesla Model Y mat Child Anti Dirty Seat back protector
1 Review
raiting star
raiting star
raiting star
raiting star
raiting star
Lauren
as expected. good price too
raiting star
raiting star
raiting star
raiting star
raiting star
Car Seat Back Protector Anti Kick Protector For Tesla Model 3 Tesla Model Y mat Child Anti Dirty Seat back protector
Car Seat  Protector for Tesla
Protect the back of seat from muddy foot prints and kicks
Material: Artificial leather
1.[Waterproof protection is good] this protective pad adopts high-quality materials, which can effectively protect daily rainwater, drinks and other liquids.
2.[Scratch and wear resistance] The selection of high-quality leather products, gives this product durable characteristics.
3.[Easy installation] Take full account of consumer habits to design, making this product easy to install and use.
4.[Storage design] To take care of the rear passengers, the product is designed with a storage pocket to enhance the ride experience.

Free Delivery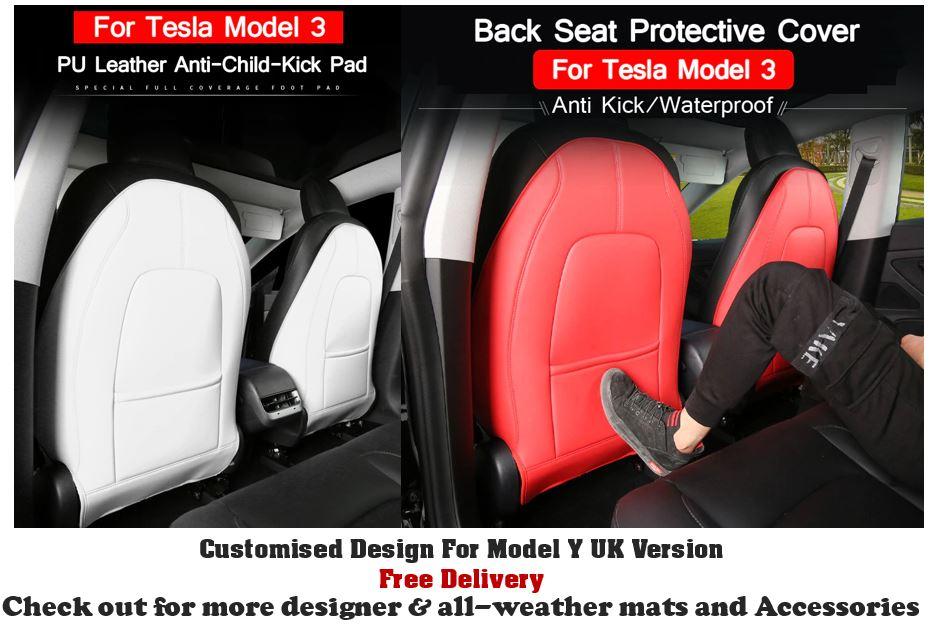 $0.00
$60.26
Delivery Charges to be calculated during the checkout
Recommend this product
Car Seat Back Protector Anti Kick Protector For Tesla Model 3 Tesla Model Y mat Child Anti Dirty Seat back protector
1 Review
raiting star
raiting star
raiting star
raiting star
raiting star
Lauren
as expected. good price too
raiting star
raiting star
raiting star
raiting star
raiting star